Everything is Broken and Completely Fine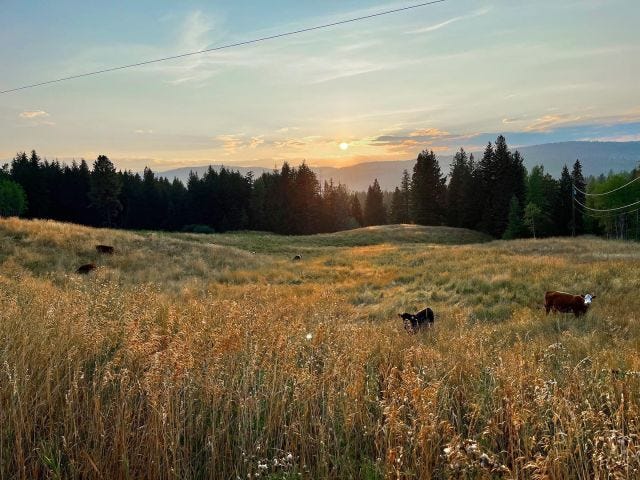 In your teens and twenties (and often thirties) you do anything to fit in. You hide away your unique, unusual quirks for fear that people will make fun of them, and do your best to become less you and more them. It's a terrible loss for the world, because why would it need another carbon copy of whatever is seen to be trendy?

What the world needs is creative thinkers, people with interesting hobbies and new ideas, open-minded and open-hearted human beings who express themselves, are kind and curious and not afraid to be themselves. But we don't know that when we are young. We are terrified of being different, because we think that to belong we have to be like everybody else.  

I was no different. I wanted to be LIKED with a capital L, and I was prepared to do anything it took for that to happen. So I packed away everything I thought was uncool: my introverted need to be alone, my
(over-)sensitivity, my (what I thought) boring hair colour. I dyed my hair vivid shades of red, pretended to be the life of the party (booze helped), and laughed loudly about the most offensive jokes to appear easygoing and uncomplicated.
However, there were a few character traits that were harder to hide: my awkwardness, my knack for saying the wrong thing at the wrong time, and worst of all - my mental illness. 

I had my first major depressive episode when I was 18. I remember it as an overwhelmingly grey time where nothing I used to enjoy gave me pleasure anymore. I lost interest in my books, my boyfriend, my friends (which friends? I was convinced everybody hated me), school, even our dog. I had no idea what I should do after school, and I didn't care. Life was a bleak wasteland, and thinking about it made me tired. I couldn't work up any enthusiasm for a future that seemed devoid of any colour, joy or promise. All I wanted was to disappear. 
My parents were unsympathetic. They don't believe in mental illness, especially in someone like me who "has no reason to be depressed". Their attitude is that if you have time to be depressed you have too much free time on your hands to think and simply need to work more. I had to get up every day to go to school, work at our farmer's market on Saturdays, play the organ in church on Sundays, and "don't make such a long face all the time".  
I went through the motions, pretending to be fine while feeling dead inside. 
Eventually the episode passed, and I fervently hoped that it was a one-time occurrence. 
Spoiler: it wasn't.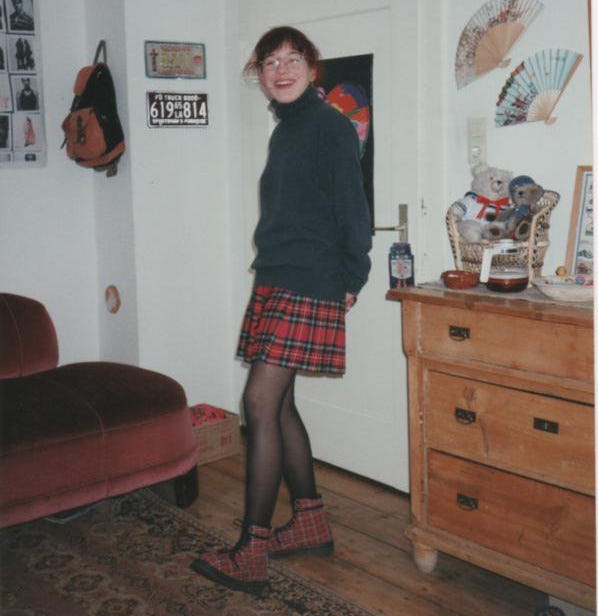 Smiling on the outside, feeling nothing on the inside.
 

Fast forward 15 years. I get an official diagnosis of depression at age 33 after an intervention from Rich.
When I was crying on vacation in Hawaii every day without being able to explain why he told me gently but firmly that I needed help and took me to our family doctor as soon as we got home.
The doctor told me I had a chemical imbalance in my brain and prescribed me antidepressants. Hoping that popping a pill a day had cured me of my mental illness I carried on with my life, trying to convince myself that I was finally "normal". 

Until the entire house of cards comes crashing down. When my husband gets seriously ill in the fall of 2017, I begin to experience more and more depressive episodes combined with worsening anxiety. Trying to cope with the stress of watching my husband's rapid and undiagnosed decline, keeping it together at work and looking after the ranch, I start to self-medicate with alcohol. Even after he recovers, the anxiety stays. I frequently get vivid visions of him dying, convinced that he had a car accident or heart attack or was kicked by a horse. I desperately try to drown out these visions with wine, which in turn makes the anxiety and depression worse. 

As you all know now, we also started to experience harassment from a couple of the neighbours at that time. Not knowing how else to escape it, I moved away part-time for a year, and numbed myself with wine when I was home. 

And then Covid happened. It's easy to forget now, but in the beginning everybody who worked on the frontlines was terrified. We didn't know anything about this new deadly virus that killed apparently without rhyme or reason, and we watched in horror as our co-workers in Italy and Spain died just because they were doing their job. Without knowledge, without protection and with a severe lack of PPE many of us went to work scared to death. 

It was in the summer of 2020 when I finally started talking to a therapist. I'm not exaggerating when I say that it's been life-changing for me.
For the first time in my life I confronted my demons. I learnt about the many contributing factors that have led to my mental illness, but much more importantly, I've learnt how to deal with it in a much better and healthier way. I quit drinking last December, which has made a world of difference to my mental health. 

I wrote a new book about life with mental illness. The working title is Everything is Broken and Completely Fine: Mental Illness, Quitting Alcohol, and Living Through Unprecedented Times.

I'm exploring several different ways of publishing it, which means waiting right now. But since I'm not good at waiting I decided to give you all a sneak peak! 
Here are the preface and the first chapter - let me know what you think!
Thank you all for being here. You guys are the best. 
 
---
---

Preface
 
I hit my mental rock bottom on a vacation in Hawaii in 2012. We were there to celebrate the wedding of our daughter, and everything was beautiful: the weather, my outfits (I had packed some kickass dresses), the ceremony, the party afterwards. 
And yet, I was crying every day. I was waking up feeling grey and heavy, and no matter what I tried, the greyness wouldn't go away. I tried to outrun it at the beach, drown it in the ocean, drink it away with fruity cocktails and gallons of wine. Nothing helped. I was miserable, and halfway through the vacation as I was lying curled up in bed, the shades drawn because the brilliant sunshine assaulted my mood, staring morosely into space while tears ran down my face, my husband Richard sat down next to me. 
"Miriam, we have to do something about this," he began gently. I didn't ask about what; I knew what he was referring to. My depression was larger than either one of us, taking up an enormous amount of space and robbing us of air to breathe. She was like an extra person in our marriage, and we all know that three's a crowd. 
Richard continued: "If you don't get help, I don't know if our marriage will survive. I hate seeing you like this, I can't help you, and it's destroying us."
I was too shocked to answer. I hadn't expected this. Richard was the most steadfast, solid person I knew. Nothing could rattle him, and he was my rock. We had been together for ten years, very happy years. He wasn't just my husband, he was also my best friend, my reason to get up in the morning, my person. If he left me, what was there left to live for? 
 
"What?" I sputtered eventually. "Are you gonna leave me?"
"Of course not," he said. "You are the most important person in the world for me. I love you more than anything. But your depression is gonna destroy us both if we don't seek help."
I was so scared that I would have promised anything. So I promised him to do the scariest thing I could think of: opening up to a stranger about my mental illness. 
 
Up to that vacation in Hawaii we had barely ever talked about my "moods". Once, two years into our marriage, Richard bought me a book about depression and left it on the coffee table without a comment. I looked at it, then looked at him, and asked: "What's that?"
"I thought it might be helpful," he answered nervously. 
I didn't reply. I leafed through it briefly, then put it on the bookshelf and never looked at it again.
 
I was in denial. I knew that I was moody, that I sometimes flew into inexplicable rages, that there were times when the world lost its colour, and nothing gave me joy. Those times scared the shit out of me, because I would catch myself with dark thoughts such as what's the point of living, we're all gonna die anyway, why wait around for it. I never told anyone about those thoughts. But one time I asked Richard if he had ever thought about how he would kill himself. He looked as if he'd just been slapped. "No," he said vehemently. "Have you?!"
"Of course!" I said, surprised. Didn't everyone? For the record, my two top choices were either jumping off a bridge or sleeping pills.
 
But there were weeks, months even, when I felt fine. During those times I could almost convince myself that I didn't have a problem. When I was having a depressive episode, my denial was so strong that I would make up reasons why I felt so down and numb and worthless. Richard was selfish, my co-workers were assholes, the entire world sucked. All people are terrible; just look at the wars and the abuse of animals and the child molesters and the destruction of our planet. How could you not be depressed? Didn't you pay any attention?
 
Then there were the rages. They would engulf me suddenly with no warning, and I was powerless against them. I could have the best day at work, filled with jokes and the glow of accomplishment about a job well done, smiling to myself on my way home. Then I would walk through the door, and a few dishes piled on the counter instead of being put in the fucking dishwasher, how hard is it?? would set me off. I would be screaming, banging doors, shouting the worst abuse at my husband you can imagine. "I hate you, I'm gonna divorce you!" left my lips dozens of times during those years. It felt like my body and mind had been taken over by an evil force and there was nothing I could do to stop it. Those rages were caused by PMDD (= Premenstrual Dysphoric Disorder), but it would be many more years before I even knew what PMDD was. 
 
After that catastrophic Hawaii vacation we made an appointment with my family doctor. Fun fact about the world of mental health: it's really tricky to know how to enter it. I had googled psychologists and therapists and stuff, and I had no idea where to start. Did you need a doctor's referral? Did you just call one, make an appointment, then lie down on their couch and start talking? How the hell did any of this work? So we saw our doc, which turned out to be a life-saving decision. He was big and round, with white hair and a white, bushy beard, and we both adored him. He looked like Santa Claus, and he turned out to be a wonderful choice as the first person to confess my little problem to. Richard had come with me, because there was no way I could do this by myself. I was shaking like a leaf and started bawling my eyes out before I even sat down. Between sobs I told him about the vacation, and then started going back in time. I had a major depressive episode when I was 18, one I hadn't even told Richard about, and that came out as well. Doctor Santa listened and nodded and kept handing me tissues, and then he told me that my depression was a) not my fault, b) very common (say what?), and c) treatable. 
 
I had made a point of telling him that I had never missed work because of it, a fact I was exceedingly proud of. It took everything I had in me to drag myself out of bed when I was in a depression, but I had grown up with stern parents who didn't believe in mental illness, and unless I was actively bleeding (period cramps didn't count) or having a fever I was not staying in bed. If it was just a slightly raised temperature and the family business needed you, you were out of luck; you took an Aspirin and powered through that shit. That mindset was so deeply ingrained in me that I have never been able to shake it off completely. 
To my proud proclamation that "I've never missed work because of this", he simply replied: "Yes, I believe you. But life doesn't have to be so hard."
I was floored. It didn't? What a novel concept. 
 
He explained to me that the most likely cause of my depression was a chemical imbalance in my brain: a shortage of serotonin, a neurotransmitter. I have since learnt that it's more complicated than that, but at the time it was a great comfort. He compared my condition to someone having diabetes, and he said: "You wouldn't feel guilty for having type 1 diabetes, would you? Or think that it's your fault? It's the same with depression." He prescribed me the antidepressant Citalopram and sent me on my merry way.
 
The effect of the drug was almost immediate. It felt like a soft blanket settled over me and made everything less harsh. The stormy sea of my emotions was transformed into a calm ocean. I felt a peace that I'd never felt before. It was amazing! He didn't mention therapy, so I didn't either. Why mess with this wonderful new feeling? I was pretty sure that as long as I took my little happy pills, I was cured. 
 
If that were true neither you nor I would be here. But for me, taking antidepressants without therapy was like slapping some duct tape on a broken car and saying it's fixed. I was doing okay for a while, but after a few years different car parts were starting to fall off or break down. The duct tape alone couldn't handle the job any longer.  
The rage attacks had lessened but never stopped, and when a friend told me about PMDD, a condition I had never heard of before, another piece of the puzzle that's my mental health clicked into place. One of the most significant symptoms of PMDD is severe irritability, and there are ways to lessen them. But first you have to know what you are dealing with, and I didn't get this diagnosis until I was 38 years old, 24 years into having a period.
 
The third one of the afflictions I reluctantly share my life with is anxiety. I didn't meet her until 2018, after Richard got so seriously ill that I was afraid he would die on me. I wasn't aware that I had anxiety until I started therapy in 2020 and my therapist identified my frequent freak-outs when I couldn't find him and was convinced that he was dead as anxiety attacks.
 
Oh therapy, how I love thee. Not at first though – I was dreading the sessions so much, I wanted to cancel every single one of them for the first six months. That thankfully changed, and there are two chapters about therapy in this book, because it's an important part of my toolbox of tricks that help me against my anxiety, depression and PMDD, nicknamed the Three Witches. Other tools include that I quit drinking alcohol (which was heartbreaking at first and then life-affirming), learnt the hard way that I need better boundaries, walk the dogs like it's my job, and regularly do New Age-y stuff like yoga, meditation, gratitude journaling and what we call in the biz "inner work". 
 
The following pages tell my story of the last five years, the most transformative years of my life. There's something for everyone: near-death experiences (yes, plural: a matching his and hers set), mystery illnesses, puppies, snowstorms, fires, floods, a little thing called a pandemic, therapy, quitting booze and gaining more inner peace.
It's gonna be a blast!
  Prologue  
The stomach cramps start Friday night. Earlier I've taken two Naproxen for the headache I normally never get, and I'm wondering if that's what's giving me the cramps. I feel lousy, so I'm hoping that I won't get called back to the hospital tonight. I'm on call every other weekend, and normally I don't mind getting called in. But tonight I'm in agony, and the thought of having to drag my sorry ass to the hospital and help another person while I'm in so much pain makes me feel even sicker. I go to bed at eight, wishing for sleep to obliterate the pain. 
 
No such luck. I toss and turn restlessly, frequently torn from sleep when a particularly intense cramp is twisting my insides. Two hours after I went to bed I'm woken up by nausea and stumble to the bathroom to throw up. Afterwards I stand at the sink to wash my hands and rinse my mouth, and I'm appalled at my reflection: I'm pale with a green tinge to my skin, my eyes are bloodshot, and I have red spots on my cheeks and forehead. My stringy hair is pasted to the side of my head and my hands are shaking. 
I can't bear to look at myself any longer, so I turn off the light and shuffle back to bed. 
 
I repeat this sad process several more times throughout this endless night, minus looking at myself in the mirror.
Fortunately I'm not getting called in either that night or the next day. While I'm staying in bed, carefully massaging my tummy and existing on ginger tea and dry toast, I wonder what could have caused this illness. I don't have the typical diarrhea or fever that comes with a stomach flu. I know that it's not food poisoning, because I had that before, and this is different. Besides, I haven't eaten anything that may cause food poisoning, I'm sure of it. What's going on?
 
I'm usually a healthy person. I have a robust stomach, no chronic pain to speak of, and my energy levels are decent for a 42-year-old woman with mental illness. But lately I've been off. I had two headaches in a week, which is more than what I ordinarily get in a year. My joints are aching, and I have a constant back ache. I'm exhausted all the time, and I feel weepy and close to tears most days. I've been crying in the car to and from work for no discernible reason. Sometimes it's the burnt trees from last year's wildfires that set me off, sometimes it's when I pass the section on the highway where my car hit ice a couple of months ago and I thought for one terrifying, heart-stopping moment I would slide off the mountain. Sometimes I simply cry because it releases some of the terrible tension inside of me.  
 
As soon as I enter my workplace I put the mask on. The mask of being friendly and smiley and cheerful. I've been taught to leave my personal problems at home, to be professional and competent. My mom took it as far as to advise me to "never let them see the real you", which is a philosophy I don't agree with. But being professional at work is sound advice that has served me well. It's been particularly useful working in healthcare over the last two years since the beginning of the pandemic. I've had to listen to rants about the vaccine mandate, conspiracy theories about "the plandemic (pLandemic because it's been planned – get it?) being planted by the UN to eliminate 90% of the world population", complaints about the cancellation of surgeries and reduction of services. People have regaled me at great length with their opinion about how masks are useless and don't do anything, that the vaccine kills or leaves women infertile, how the government is a tyrant and tries to manipulate us all. And all the while I stay polite and noncommittal, provide the service I'm here for and don't yell at them to shut the fuck up, which is what I yearn to do. I did understand their fears and frustrations at first. I was sympathetic and patient and listened, making them feel heard and validated. 
 
But lately it's become more and more difficult. My well of patience has dried up, and I'm genuinely afraid that I will explode on someone. I've been working non-stop through the pandemic. I've driven through burning forests in the summer of 2021. We were evacuated for a week due to the wildfires, worried that we might lose everything. Roads have been closed on me while I was at work, making me panic that I might be cut off from home for days or weeks. We've worked short-staffed for months. I was unofficially put in charge at one of my hospitals with all of the responsibility and none of the compensation. 
I was on the highway that got completely destroyed by the flood on the day it happened, the angry water lapping at my tires, pieces of the road already broken off. Could I have fallen in the river and being swept away? I refuse to think about it. 
 
And all the while I'm asked to work more. "Can you help out?" "You are the only one who is available, can you do it?" "Please help, please do more, please be a friend and team-player." So I say yes and yes and yes, thinking I can do it. I'm strong, I'm resilient, I'm tough. I'm German, I was born and raised to push through, I've worked through period cramps and fevers and heartbreak and a depression I didn't know I had.  I'm the one who's never taken a day off because of the Three Witches, remember? 
 
But every few months my body goes on strike. I will wake up with my neck seized up so painfully that I can't move. I will be bed-bound for a few days, eating muscle relaxers like candy and being secretly grateful for the break. 
In 2021 I got such a severe, sharp pain in my upper left back that I was afraid I was having a heart attack. I went to the ER and got thoroughly checked out by my favourite doctor who wanted to make sure he didn't miss anything. There was nothing wrong with me physically. I stayed for several hours until the pain had faded and was sent home with strict instructions to come right back should it start again. 
I was back at work the next day.
 
In 2020 I lost my voice for four days. It was completely gone. My husband had to call in sick for me because I was mute. 
In December of that year a friend committed suicide and my mother-in-law died four days later. I didn't miss a single day of work.   
 
In 2019 I woke up during another call-weekend feeling like death warmed over: my entire body ached, I had stomach pains, I was hot and cold and shivery. I went to the emergency department of that hospital, got checked over, and again they couldn't find anything. The doctor gave me a shot of Toradol and told me to rest, promising that she would try not to call me in. I went home and slept the entire weekend.  
 
Most people know very little about the work of an x-ray technologist. "You just push a button, don't ya?" Not quite. 
I was the one who took the chest x-ray that diagnosed a patient with stage 4 lung cancer. She kept coming back to the ER with complications, and every time I saw her she had lost more weight and looked frailer. Three months later she was dead. I locked myself in the bathroom and cried when I found out. 
 
Right around the same time I x-rayed another patient who had a tumour in his lung. He had waited to come to the hospital because he was afraid of Covid. He also had end-stage lung cancer and passed away a few months later. 
 
One of the nurses I work with is also an ICU nurse. Her stories of what it's really like to die of Covid are horrific. It's an especially stark contrast when you go from having her stories fresh in your mind to a patient who insists that Covid is fake. I'd love to send these people to her to give them a much-needed dose of reality, but of course I can't. Besides, they probably wouldn't believe her anyway.     
 
Now it's 2022, and I'm having these mystery stomach cramps that won't go away. I call in sick for my shift on Monday and the pain eases a little. 
On Tuesday I have therapy and boy do I need it. I start crying before I can even say hello, and she listens with great compassion. I love my therapist, and right now she's what's keeping me going. She's my life raft in the storm, and I cling on with all my might. I'm telling her much of what I've recounted just now, and also the shameful secret I've been keeping: I've been contemplating to take a leave from work. It feels like the ultimate failure, and my parents would be appalled. 
 
But I'm at the end of my rope. I have nothing left in me to give. I'm mentally depleted and physically sick. My therapist encourages me to take the break I need. And then she says this: "You've been limping along with one leg in the bear trap. You have to stop. You're bleeding out. You can't go on like this anymore." 
As soon as we are done I call my family doctor for an emergency appointment. Later that day, with much sobbing (I can't seem to stop crying) I tell him about my physical symptoms and the disaster zone that's my mental health. He diagnoses burnout and recommends taking a month off work. 
The next day I call work and arrange for the time off. I'm riddled with guilt and a profound sense of failure – lots to talk about in my next therapy session. 
It's done. And I suddenly notice that my stomach pain that started six days ago is gone. 
 
I swear my body is breathing a sigh of relief. 'It's about time you listened to me,' I imagine it saying. 'I didn't know how to make it any clearer.' 
Seeing it all written out like this, the signposts spelling out that I was doing too much have been there all along. But I didn't see them. I thought all the good advice about self-care and putting the oxygen mask on first were for other, weaker people. I assumed I was tougher than them. I liked to say that I had a mental illness, it didn't have me. My self-worth is so tightly bound to being hard-working and not lazy, the thought of having to take time off work was terrifying. 
 
Until I didn't have a choice. Turns out that my body is stronger than my will. Smarter, too, which is a good thing. My brain can't always be trusted because it's not healthy. You wouldn't run a race with a broken leg, would you? I've been relying on a broken brain to make sound choices for me. 
No more. I've stepped off the treadmill. I'm still. And I'm taking a goddamn break.
 
---

If you found this newsletter helpful, feel free to share with others!

Vol. 81